With many bikers planning ahead for this year's big summer ride-outs, it's important to make sure your skills are up to scratch. Here, route ambassador Brenda Mitchell tells us which manoeuvre she focuses on when she's feeling a little rusty after a break, and shares some advice for bikers who want to ensure they're ready for the road.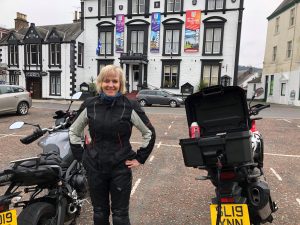 "When I've been off my bike for a while, it's my cornering skills which often need brushing up on in order to get back up to full speed. It's not that I've forgotten how to corner well, rather it's just a general rustiness which can set in.
I need practice to ensure that my road positioning is correct, my speed is adjusted accordingly, I am in the right gear and that I accelerate out of the corner at the right time. As we all know, left-hand bends, especially in rural areas, can cause problems if they are not treated with the respect they deserve.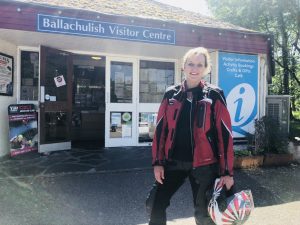 We all pick up bad habits from time to time; some we will be aware of and others we won't. My advice would be seek out your local advanced motorcycle group and book yourself in for an assessed ride. The trained observer will be able to provide feedback on your riding skills and suggest improvements which you can then work on in order to be a better and safer rider."